---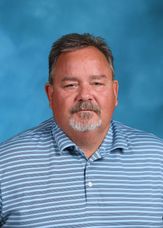 Curt Cloud
About Mr. Cloud
Current Subjects:
Secondary Athletic Director
Degrees:
BS from BWC and MS from NSU
Experience:
30 years with 28 years in Christian Education
Favorite Bible Verse:
Philippians 4:13
Todd Landers
About Mr. Landers
WCS Position:
Superintendent and High School Principal
Degrees:
Bachelor of Science in Elementary Education; Master of Education in Administration
Experience:
10 years experience in Public Education; 20 years experience in Christian Education. Taught all grades from PK through 12th grade
Favorite Bible Verse:
Philippians 2:3-4 "Do nothing out of selfish ambition or vain conceit, but in humility considers others better than yourselves. Do not look to your own interests, but the interests of others."

-->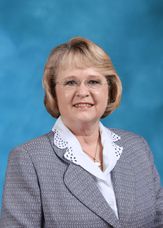 Darla Otto
About Mrs. Otto
Responsibilities:
Development Director
Additional Responsibilities:
Public Relations, Marketing, Fundraising, Community Visibility
Degrees:
BS of Business Administration, Drake University
Experience:
Over 20 years experience in business management & consulting followed by 15 years of non-profit leadership and development in Christian organizations.
Favorite Bible Verse:
Phil 1:9-11. And it is my prayer that your love my abound more and more, with knowledge and all discernment, so that you may approve what is excellent, and may be pure and blameless for the day of Christ, filled with the fruits of righteousness which come through Jesus Christ, to the glory and praise of God.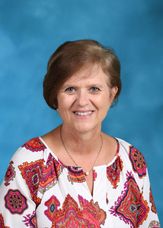 Jullie Totino
About Mrs. Totino
Current Subjects:
Elementary Principal
Degrees:
BS in Elementary Education from OKWU; Graduate Hours in Education Leadership from TWU, Additional Certification; ACSI Elementary Principal, ACSI Elementary Teacher
Experience:
34 years in Christian Education as a teacher and Principal / Administration
Favorite Bible Verse:
Ephesians 3:20 "Now to Him who is able to do immeasurably more than all we ask or imagine, according to His power that is at work within us, to Him be glory in the church and in Christ Jesus throughout all generations, forever and ever."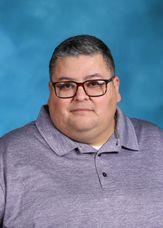 Derrick Zamora
About Mr. Zamora
Current Subjects:
Middle School Principal; Guidance Counselor (Middle and High School), 8th Grade Bible, STUCO Teacher Representative, Middle, JV and Varsity Assistant Volleyball Coach, 5th and 6th Grade boys Basketball Coach, 7th and 8th Grade boys Basketball Assistant Coach
Degrees:
Bachelor of Science in Pastoral Specialized Ministry, Master of Arts in Leadership and in May will graduate with Master of Education in Curriculum and Instruction
Experience:
22 years Associate and Pastoral Ministry, 7 years teaching
Favorite Bible Verse:
Isaiah 41:10 (NIV) "So do not fear, for I am with you; do not be dismaid, for I am your God. I will strengthen you and help you, I will uphold you with my righteous right hand."