---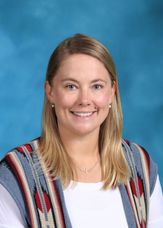 Sara Barnes
About Mrs. Barnes
Current Subjects:
Computer Lab / Technology Integration
Degrees:
Bachelor in Education
Experience:
13 years in Education
Favorite Bible Verse:
Romans 8:38 and 39 "For I am persuaded that neither death nor life, nor angels nor principalities nor powers, not things present nor things to come, nor height nor depth, nor any other created thing, shall be able to separate us from the love of God which is in Christ Jesus."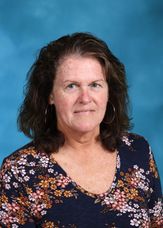 Tana Disney
About Mrs. Disney
Subjects:
School Accountant/IT Tech
Degrees:
BS in Business Education from OKWU (BWC) and MS in Christian School Administration from ORU
Special Certifications:
Microsoft Office Pro Cert/ Quickbooks Pro Advisor
Experience:
27 years teaching; 30+ Computer/Accounting
Favorite Bible Verse:
Jeremiah 29:11: "For I know the plans I have for you, says the Lord. Plans to prosper you and not to harm you, plans to give you a future and a hope."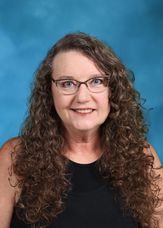 Dawn Fisher
About Mrs. Fisher
Current Responsibilities:
High School Administrative Assistant
Degrees:
2 years @ Southwestern Assemblies of God University
Experience:
7 years
Favorite Bible Verse:
1 Thessalonians 4:16 &17 "For the Lord Himself shall descend from heaven with a shout, with the voice of the archangel, and with the trump of God: And the dead in Christ shall rise first: Then we which are alive and remain shall be caught up together with them in the clouds, to meet the Lord in the air: and so shall we ever be with the Lord."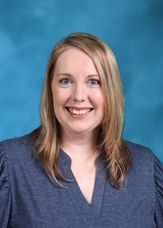 Patty Hair
About Mrs. Hair
WCS Position:
School Secretary
Favorite Bible Verse: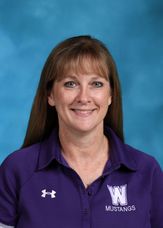 Theresa Hendrix
About Mrs. Hendrix
Subjects / Responsibilities:
Athletic Dept./Coach-Shooting Sports
Degree: BS in Psychology
Experience: BS in Psychology
Favorite Bible Verse:
Isaiah 40:31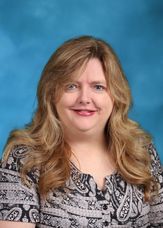 Char Nettleton
About Mrs. Nettleton
Subjects / Responsibilities:
Discovery
Additional Responsibilities:
Registrar, Admissions Director, and Assistant to the Superintendent
Degrees:
BS in History/Political Science with a minor in Psychology from Oklahoma Wesleyan University.
Special Certifications:
Professionally Certified Educational Therapist certified through the National Institute for Learning Development.
Experience:
21 years at WCS
Favorite Bible Verse:
Daniel 3: 17 - 18: