Welcome to Wesleyan Christian School
WCS exists to assist Christian families in providing their children with an outstanding education that is thoroughly grounded in biblical truth and effective in forming godly character to the glory and honor of God.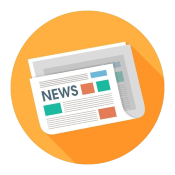 An overview of this week's activities and events, including up-to-date lunch menus.
A detailed breakdown of athletic events for the upcoming week.
Keep track of regularly scheduled calendar events, including planned school closures and holidays.
Coming Events ...
Pre-Kindergarten Celebration
9AM - 11AM
Secondary Finals
8-12AM each day.
Elementary Awards
Chapel @ 8:30AM
Kindergarten Graduation!
11AM in the Youth Chapel